JAMAICA | Massive labour shortage in Tourism Industry says Senator Janice Allen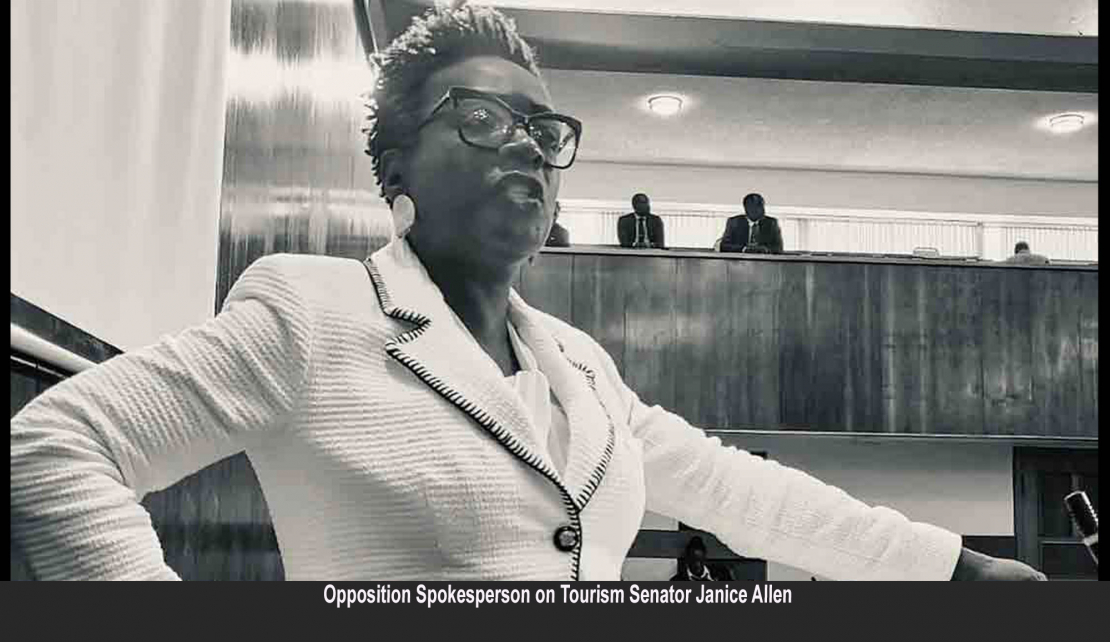 MONTEGO BAY, Jamaica, November 14, 2022 - Opposition Spokesperson on Tourism, Senator Janice Allen says the island is facing a massive labour shortage for even the lowest level of staff with the most basic of skills in tourism, which she says is an indictment on the entire system as we are unable to supply the entry level labour needed to fulfill the basic needs of the industry.
Delivering her State of the Nation Address in the Senate last Friday, Senator Allen says this shortage means therefore that growth is threatened. "If we do not act now to address this by working with the Ministry of Labour, Ministry of Education and the Ministry of Tourism to find a solution, Jamaica will not live up to its potential and we will be in a dire situation."
"With the proposed new investments in hotel room stock, and I see that the Minister has jetted off again to Saudi Arabia, I wonder aloud, will we have the required labour and skills sets in place for the construction and operation phases? Are they now being trained and readied? Have they been identified? Are they even aware of the prospects?" She asks.
Senator Allen noted that "the industry now demands the highest level of customer experience/service, product adaptation, use of technology in the delivery of service, amenities of all types, spa services that are second to none, all the while having the type of staff that can anticipate needs even before they are known."
"It means therefore that the level of skilled worker with varying sales, customers service, psychology and human behaviour expertise needed in tourism is no different here in Jamaica than it is in Singapore because we are competing against the world in this industry," she said.
The Opposition spokesperson on Tourism noted that "While it is important to market Jamaica and what we currently have, it is even more important to be in the research and policy development stage to anticipate the needs and deliver on them to the next set of visitors who are seeking a place to vacation. We cannot remain stagnant or rest on our laurels, we must continue to evolve.
"That is why I am looking forward with great anticipation to the collaboration with the UWI, the Florida International University School of Hospitality and the Gordon "Butch" Stewart School of Hospitality which is set to prepare the next set of professionals for the tourism industry."
Senator Allen suggested that institutions like HEART and JCTI must follow suit to radically redesign and develop the requisite programmes to churn out the line staff to support the proposed expansion.
She said in her discussion with industry officials and partners, the greatest need the industry faces is a trained labour force, "and so everything must be done not only to prepare but recruit and retain and it means therefore we must address the issue of remuneration."
"There has to be a conversation about how this is to be addressed and I disagree with the view that we "can't increase wages because it will make us less competitive with Dom Rep and Mexico," she observed.
"Jamaica has to decide what is good for Jamaica. We have to decide what our objectives are. It has to be that we are seeking to retain the best of the best of us and to cause those who have left to return and one major way we are going to do so is to review compensation.
"Some say the only drain that works in Jamaica is the "brain drain"! This brain drain robs the best of us and kills the middle class. It can only be corrected by removing inequities.Decency replaces inequities," she declared.
According to Allen, "decent Housing – through affirmative policies such as Rent Control, Rent to Own for example; decent Health care – to which I have already alluded;decent recreational spaces and learning centres for the children of tourism workers."
"These are some of the ways to correct the brain drain, and to retain the best of us to transform and strengthen not just tourism but the linkages across society and throughout the economy," Senator Allen concluded.
-30-